Sybase An SAP Company

Svoju paletu proizvoda Sybase deli u četiri osnovne kategorije:
1) Integrated Design and Development
2) Intelligent Enterprise
3) Information Anywhere
4) Trusted Data Infrastructure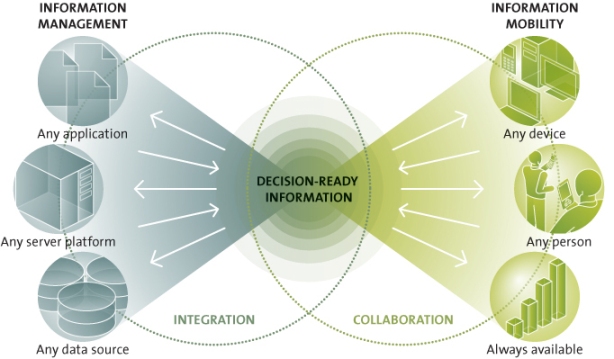 Proizvode iz grupe Integrated Design and Development čine Sybase PowerDesigner, Sybase PowerBuilder, Sybase DataWindow .NET, Sybase WorkSpace.
U grupi Intelligent Enterprise su Sybase IQ Analytics Server, Sybase Data Integration, Replication Server, Sybase EII (Avaki) i Sybase Risk Analytics, s kojima Sybase pokušava da odgovori na zahteve menadžmenta zbog kojih se toliko i ulaže u IT: "Hoćemo sve i to odmah".
Grupu Information Anywhere sačinjavaju iAnywhere Afaria, SQL Anywhere, Answers Anywhere, RFID Anywhere & RFID Enterprise i Unwired Accelerator.
Trusted Data Infrastructure obuhvata Sybase Adaptive Server Enterprise (ASE), Sybase Mirror Activator i High Availability Solution for Heterogeneous Data Environments.